This fact is often recognized by specialists.1 There are multiple ways to make the point, but consider one way as argued for here by philosopher-physicist Robin Collins: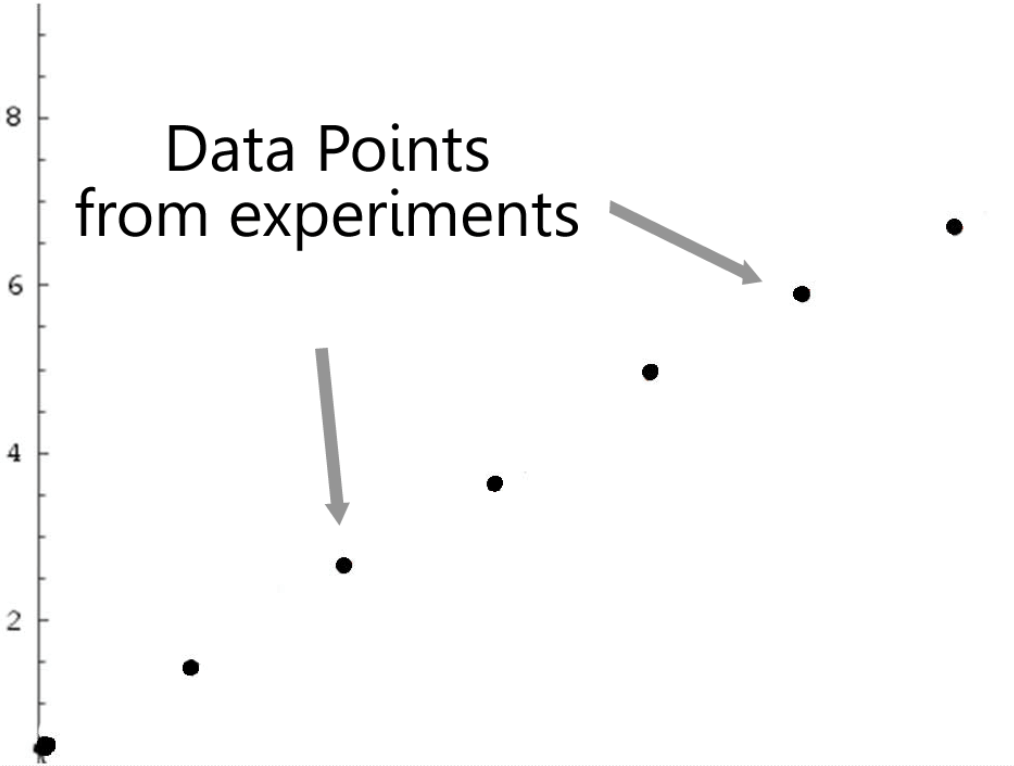 When scientists investigate and measure how things work in the world, they accumulate "data points," like these, and they look to discern patterns in nature and thereby discover the natural laws which can be used for future predictions.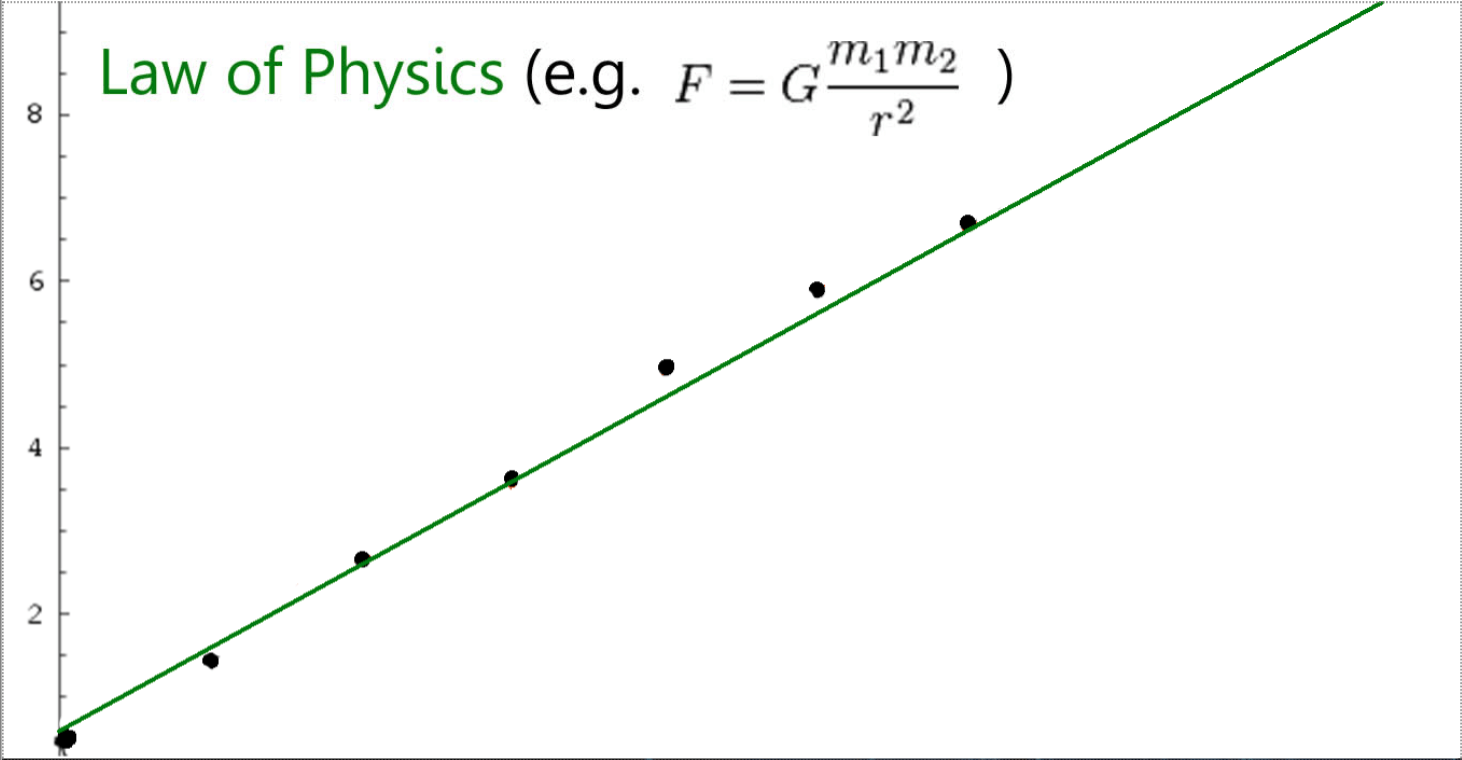 We can represent the simplified example pattern by this simple purple line which will be described by a simple mathematical function (those equation-like things we all had to learn in physics class).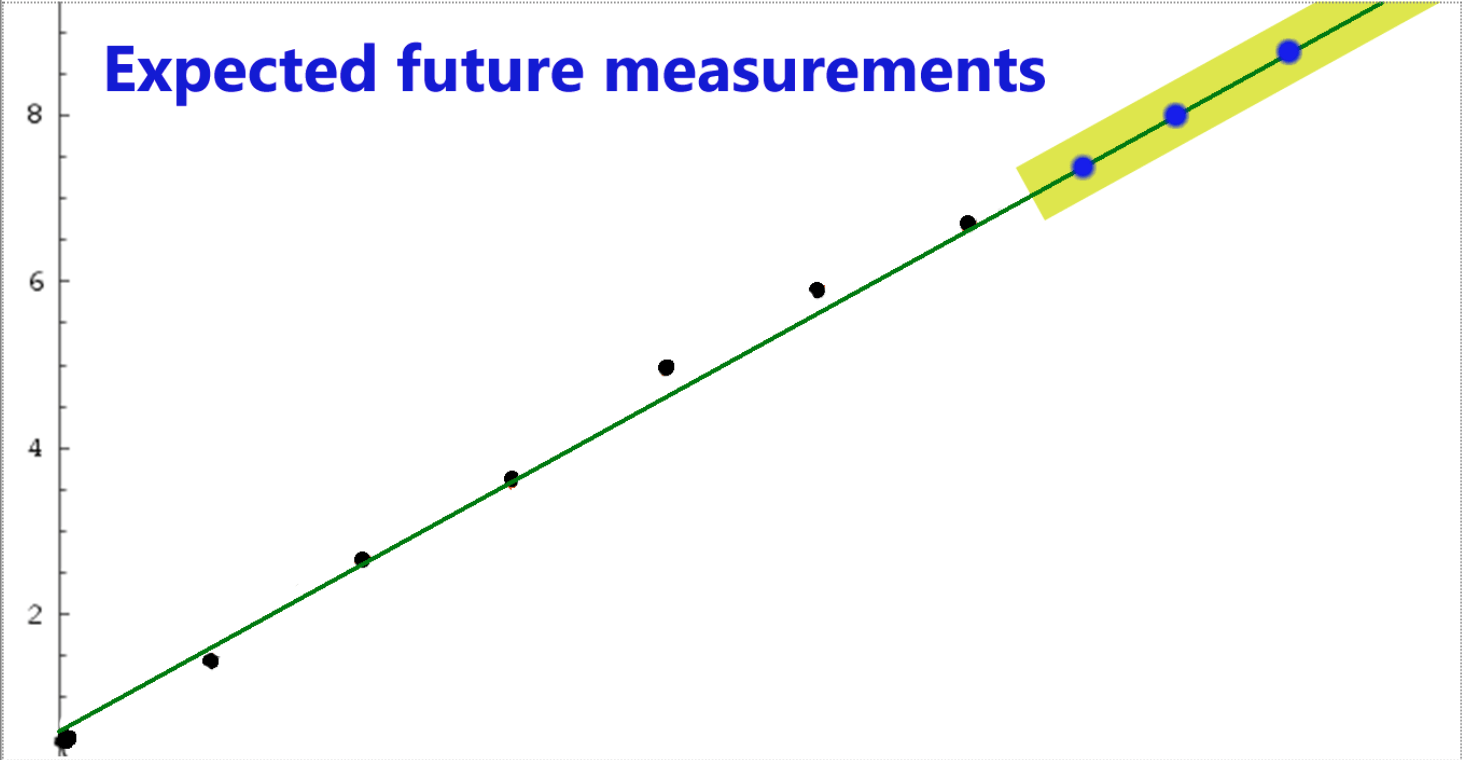 And if you'll look at these three new highlighted dots, this simple functional law has allowed us to extrapolate from the past or examined data to make predictions about future or unexamined data.

But here is the problem for naturalism: this whole endeavor requires the all-important assumption that the laws of nature are simple and elegant. For example: deficiencies in our measuring instruments, make it normal for the functional line to not precisely go through every data point, even though those points are our measurements.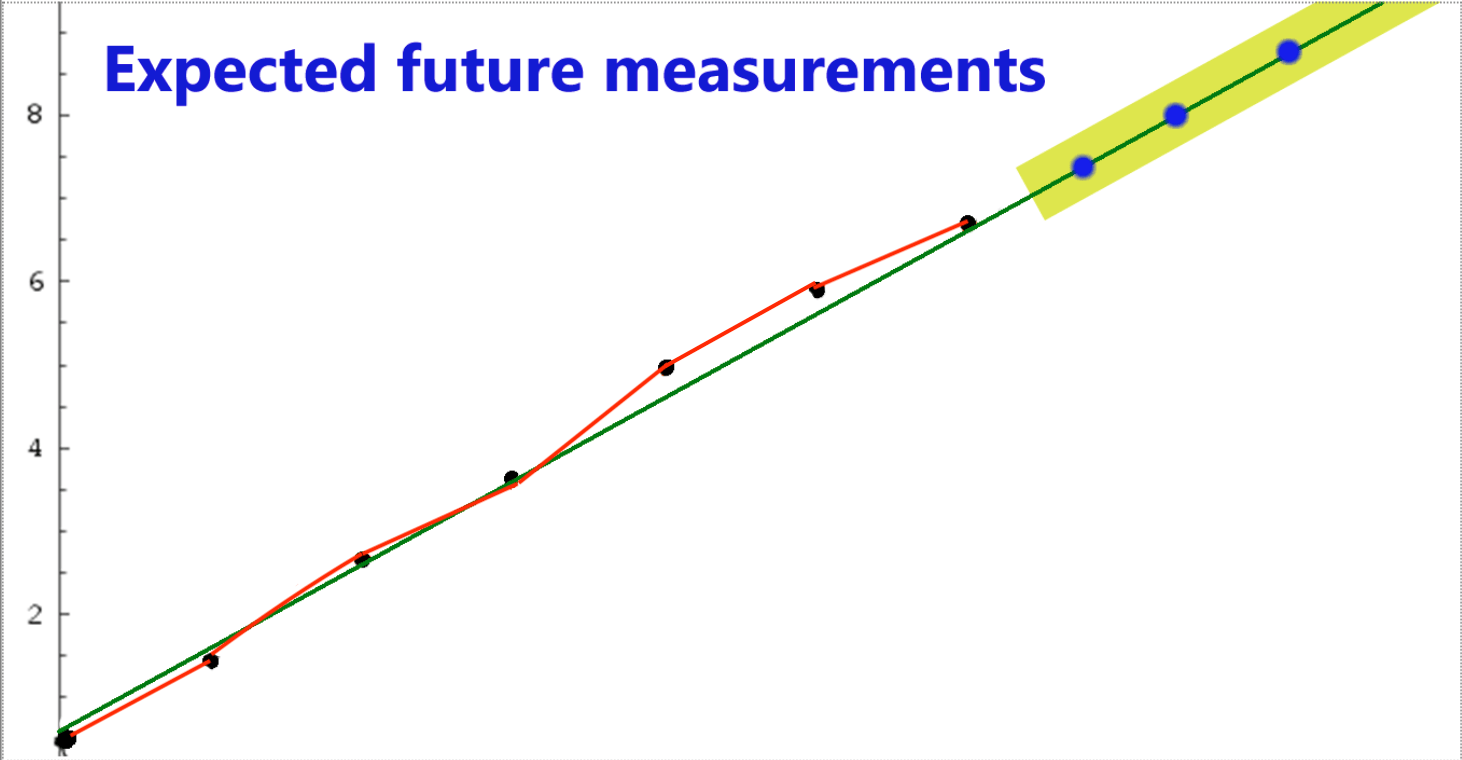 Since that's what we measure, technically, an ugly complex law, like this blue function, fits our data better. But naturalists won't accept the blue line, because they go in expecting simplicity and elegance in nature. Like the purple law.